What We Do..
We specialise in the installation of energy monitoring and building control solutions using our own directly employed electrical engineers. We are an approved system integrator for Tridium and HWM, and pride ourselves on high quality installation work and excellent customer service.
Who We Work With..
We provide tailored solutions for large multinational brands in the Industrial and commecial sectors, and on behalf of specially selected hardware manufacturers and suppliers.
Our Aim..
To maintain our reputation for high quality engineered solutions delivered on budget, and develop long term working relationships with our client base.

INTEGRATE|AUTOMATE|CONTROL

MPS Energy are an approved Tridium System Integrator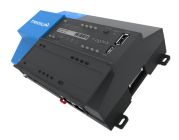 At MPS Energy we actively promote open source solutions such as Niagara 4. It has the ability to communicate with a variety of protocols and amalgamate them onto a single platform. This makes connecting systems, analysing and improving their performance effective. From Energy Management Software Packages, to Controllers & IO Modules, we have the Building control and energy management systems to suit all applications.

AMR|METERING|CONSULT|SAVE
Approved HWM Supplier & Installer
MPS Energy have been installing and integrating Radio-Tech equipment for 15 years, We have installed a wide range of solutions on metering systems ranging from a single point to in excess of 300 points on single and multiple sites. This includes working on Radio-Tech projects as approved installers. We have a dedicated support desk for radio enquiries and a team of directly employed engineers, who are all highly experienced in integrating the Radio-Tech range of products. We cover the entire UK and have worked extensively in Europe and the USA using the HWM Radio-Tech range.

.
MPS Energy are proud to work with the following...